How to use the editing lock feature in Writing Analytics.
Struggling to make progress because you keep coming back to edit the previous paragraph? Then editing lock might be the feature for you.
When enabled, the editing lock will prevent you from deleting any words from your draft while you write. You can still remove whitespace and punctuation, but you're not allowed to delete any words from your draft.
Just like writing by hand or using a typewriter, you can cross words out using the ~~strike-through~~ markers, but you won't be able to remove them from the draft.
This will help you stand by your commitment to doing no editing when you make a mistake, and your old habits inevitably come back to fix 'just this one.'
To enable it during a writing session, open the main menu by clicking the button in the top-left corner of the editor: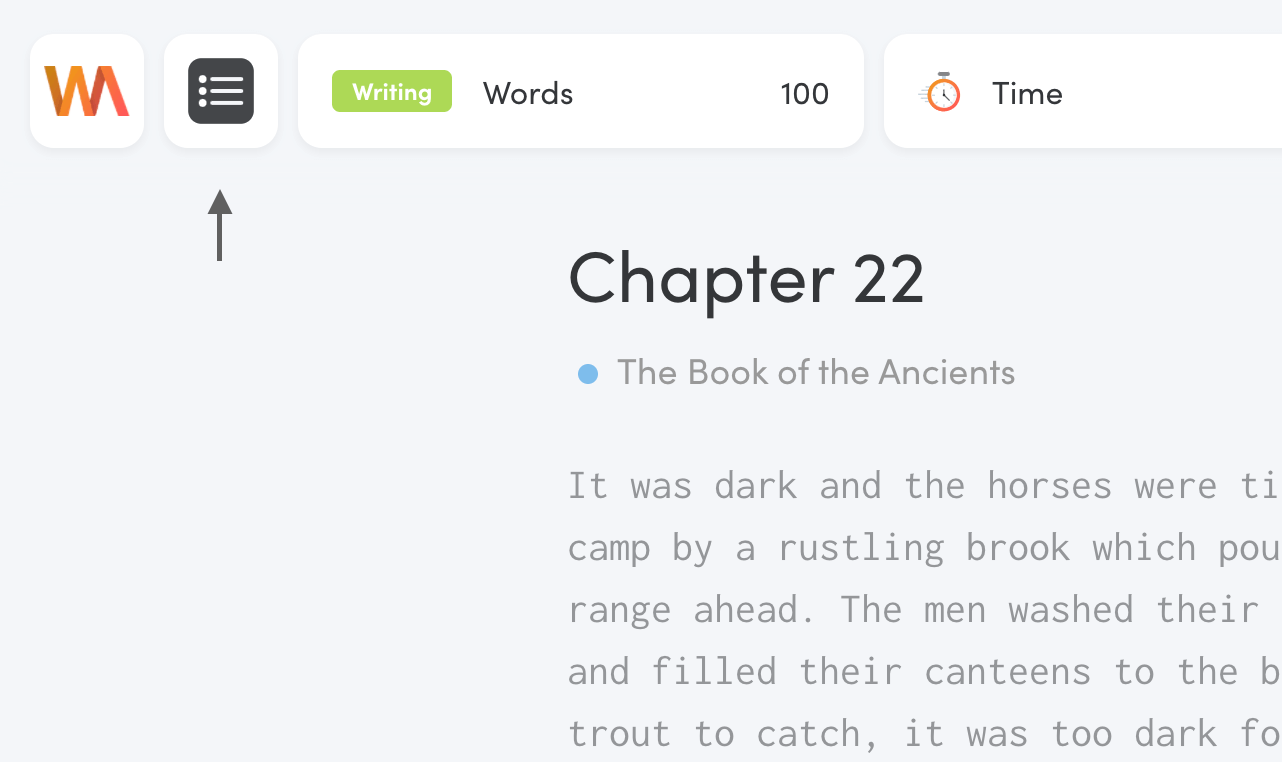 Click the
Editing Lock
entry in the main menu: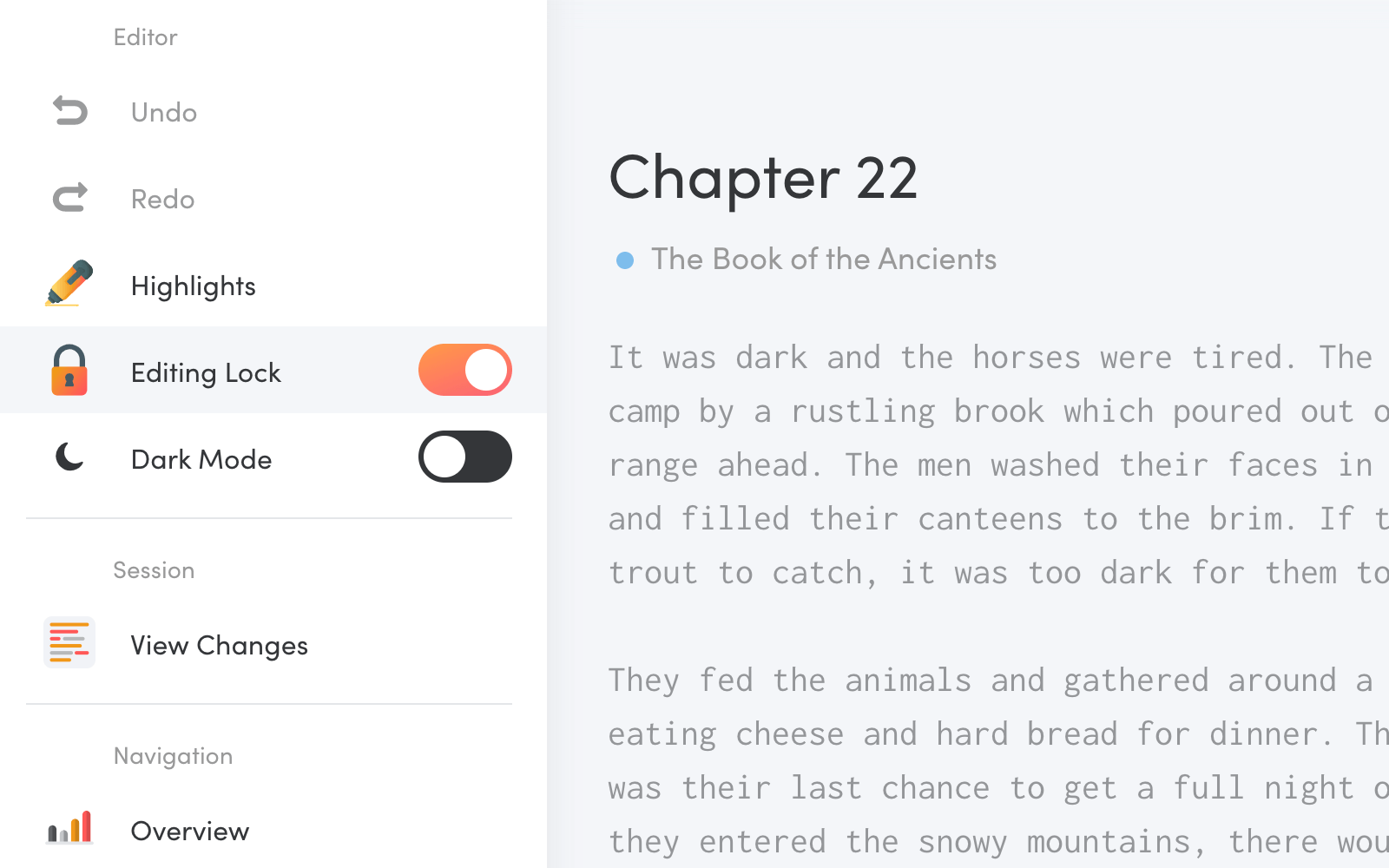 A padlock icon will appear on the left size of the
Focus
indicator at the bottom of the editor: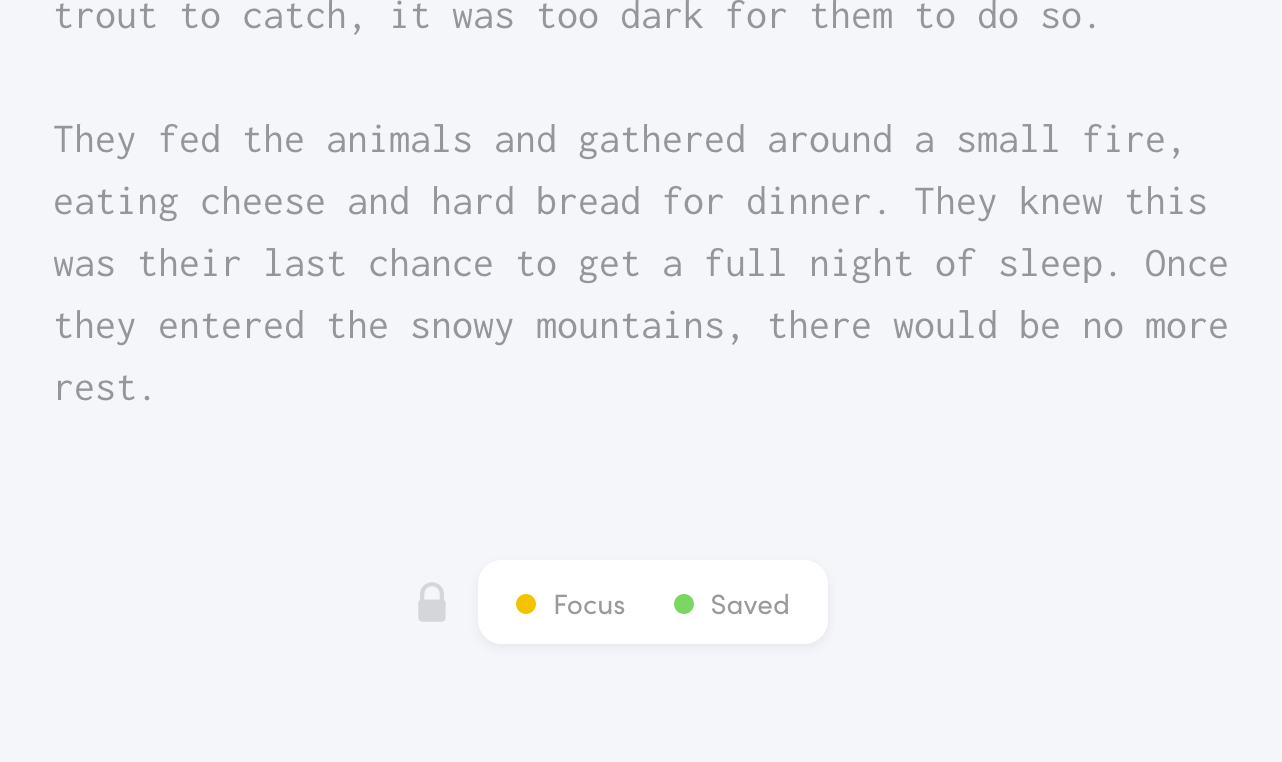 Repeat the same process to disable the feature.